"We were married in Bali 15 years ago and took this trip back to Bali as an opportunity to renew our promises and make new commitments to our young twin boys. We planned family photos in the Tegalalang rice terrace at sunrise and then said our vows at the magical Mandapa resort. Deriving its name from the Sanskrit word for temple,' Mandapa, the Ritz-Carlton Reserve, is a secluded paradise in the lush rolling hills outside Ubud that is a sacred space to rest and rejuvenate mind, body and soul.

"We chose to say our vows near the black stone entrance to the resort's traditional Hindu temple, set on the banks of the island's most sacred Ayung River. The ceremony included our vows in handmade wood papyrus sleeves with gold calligraphy, traditional Balinese ceremonial parasols; typically used to decorate Balinese temples during special occasions; which the boys loved trying to hold up, and the ceremony ended with the four of us lighting incense to purify our relationships and start anew.

"My favorite elements included the vintage Indonesian basket I sourced to hold my flowers, which included tuberose and strands of jasmine. The Melati Putih or jasmine flower is the national flower of Indonesia, which symbolizes simplicity, sacredness, sincerity, and purity. I also loved the wood papyrus vow books and the traditional outfits the boys changed into post ceremony for a few family photos."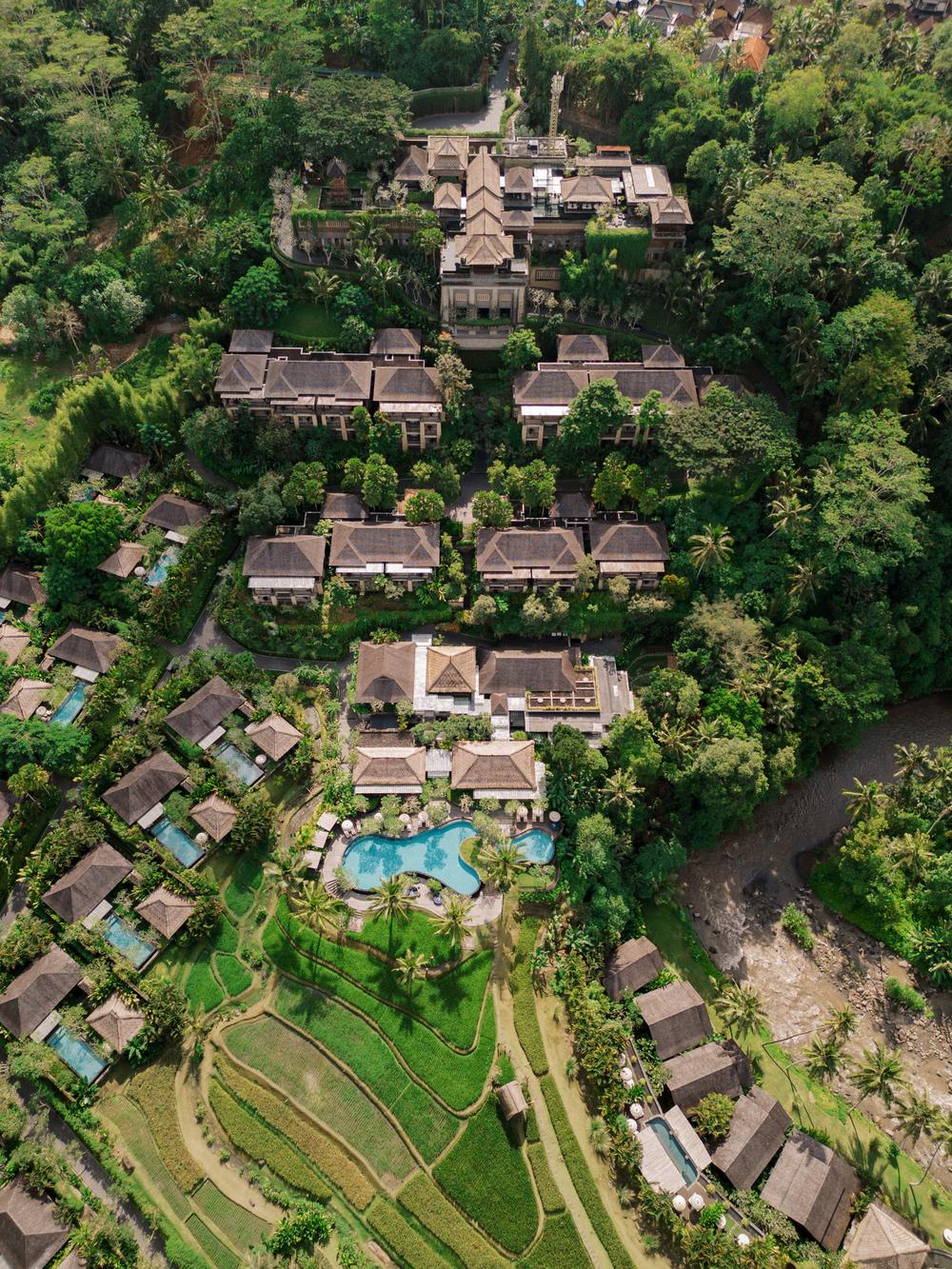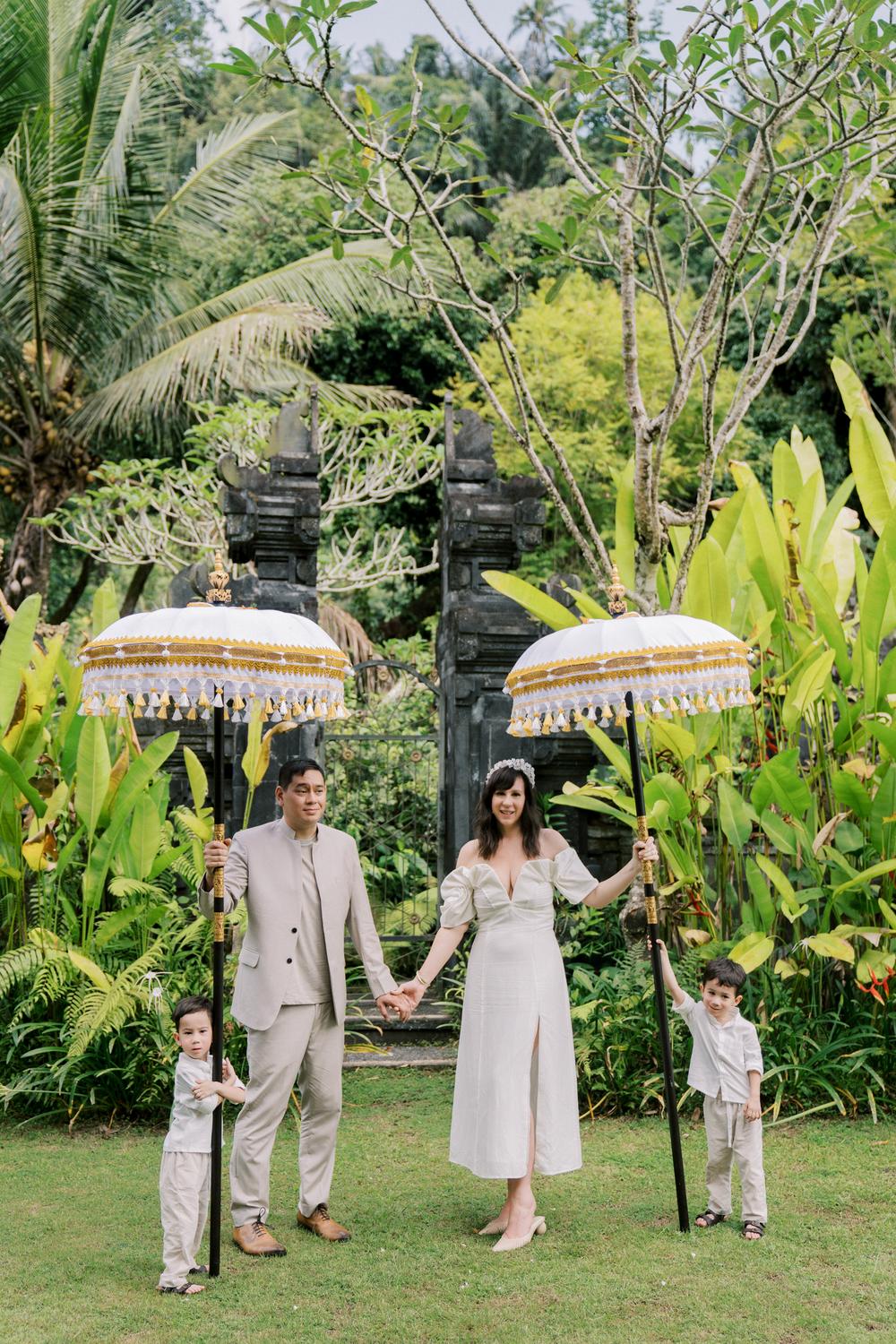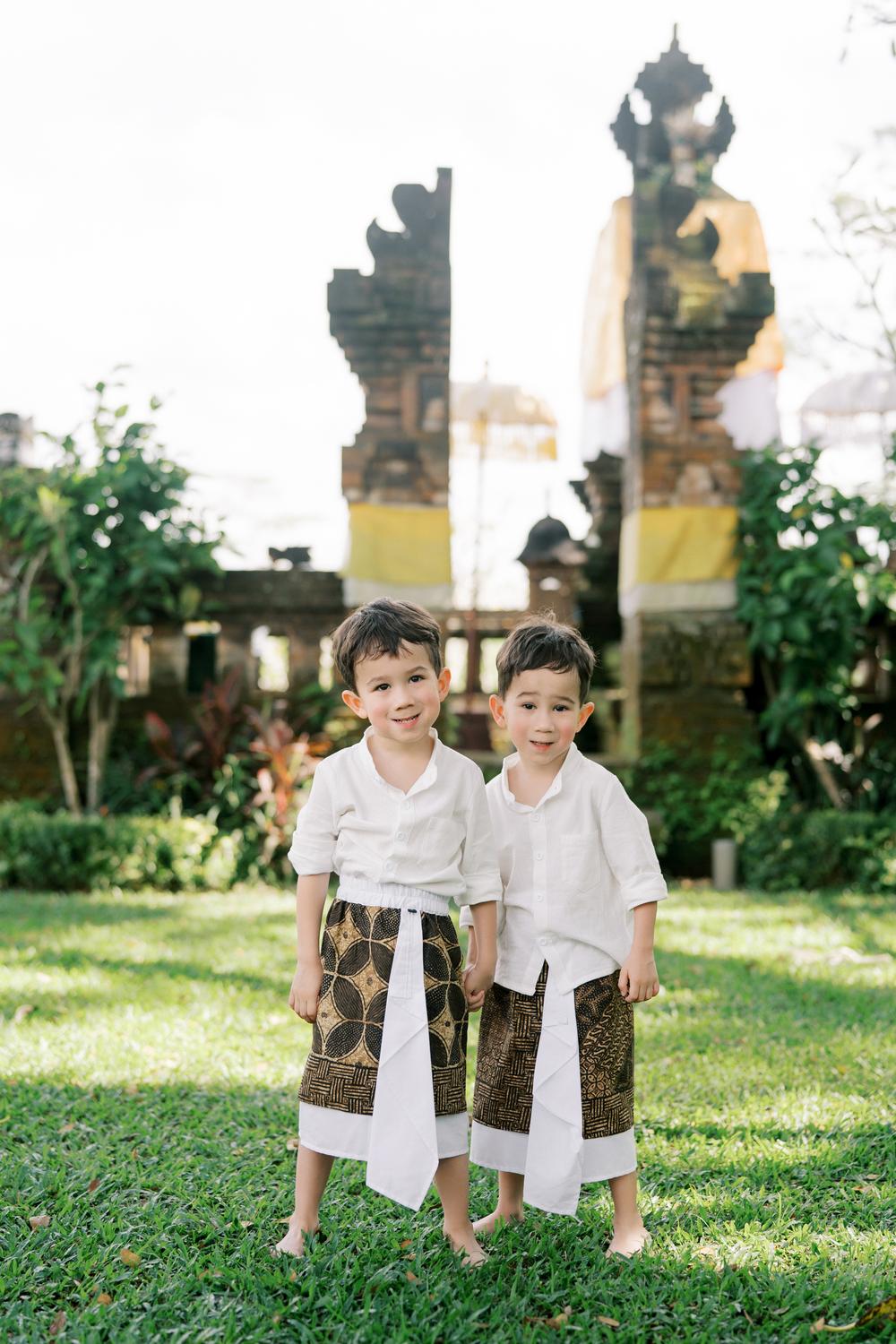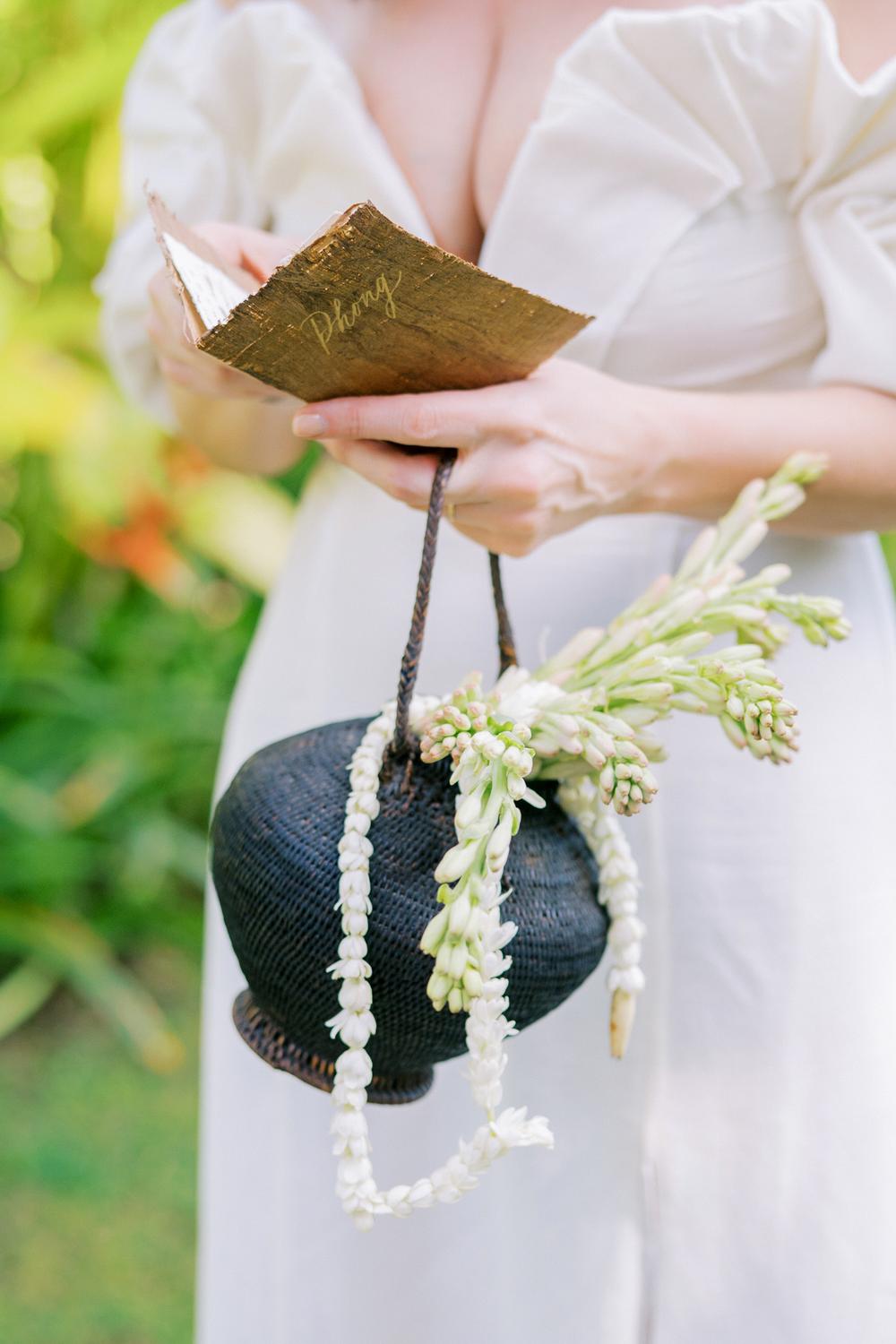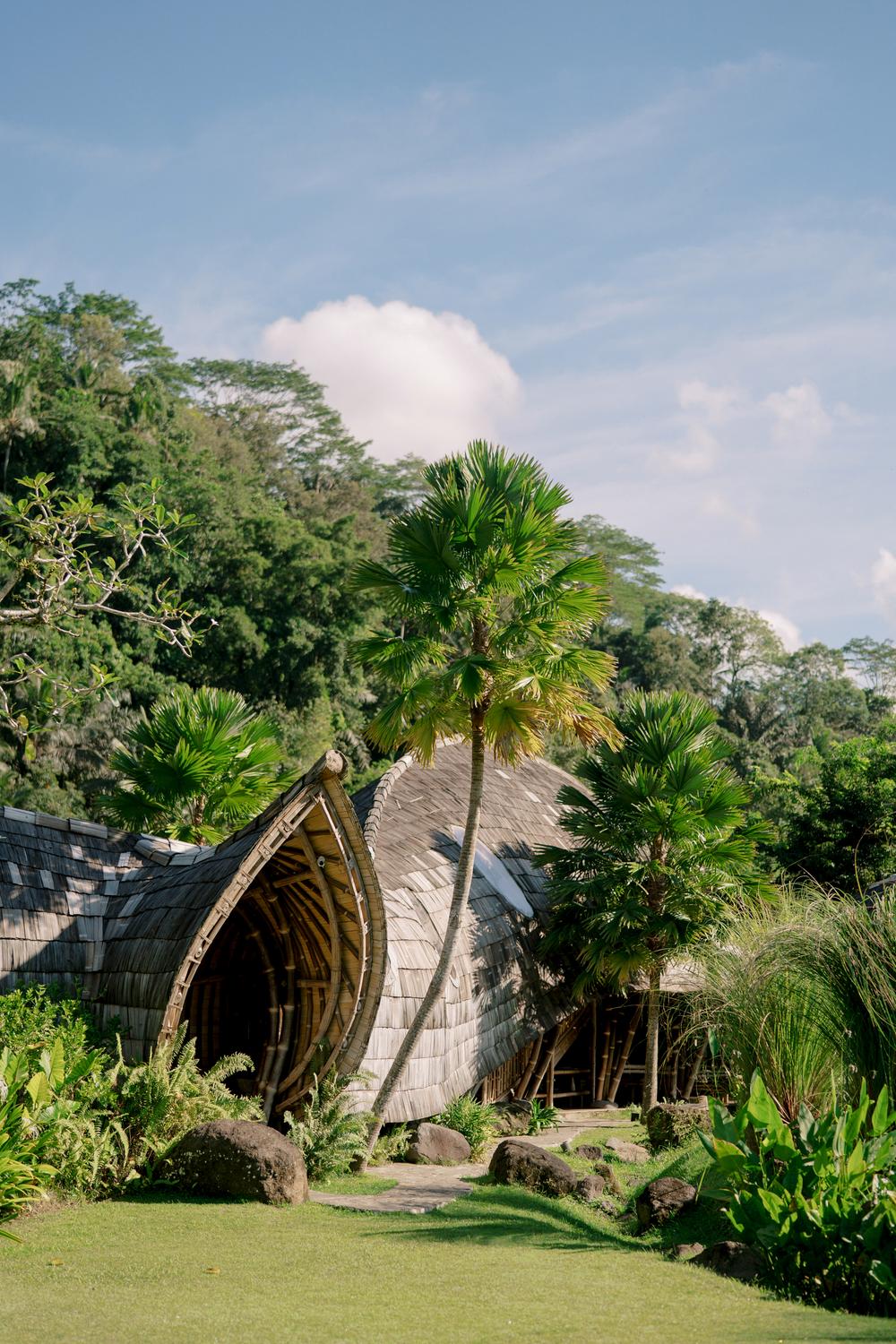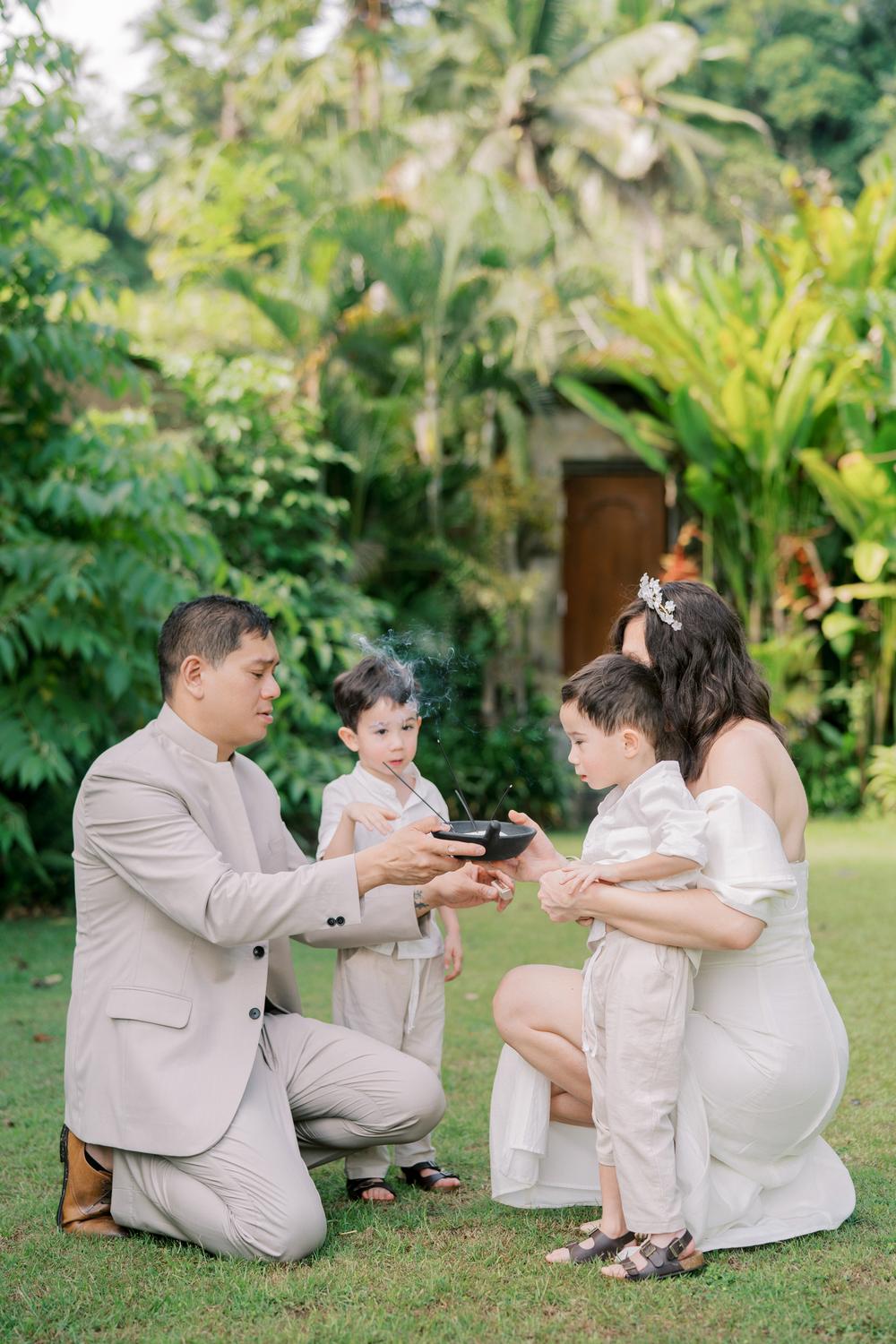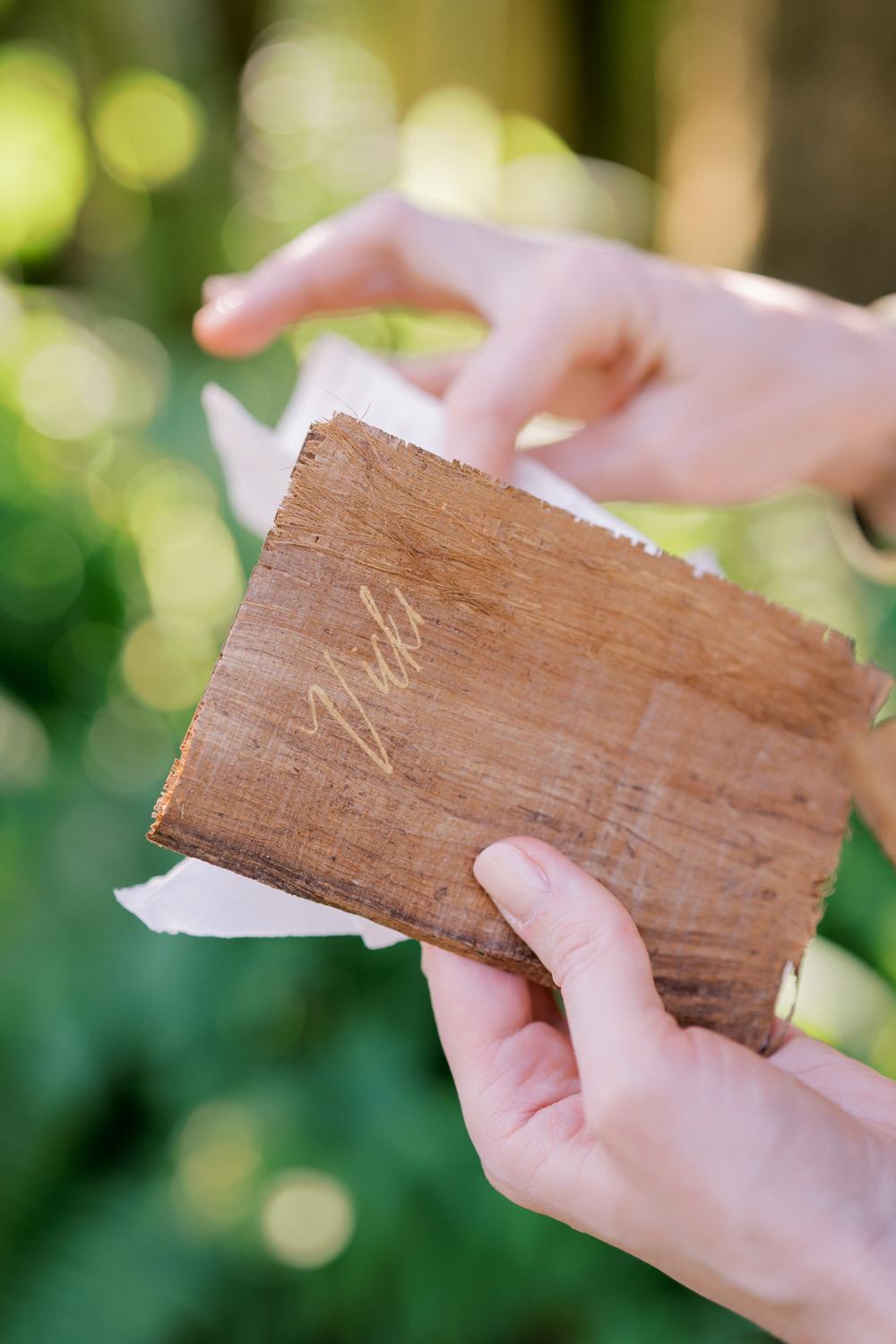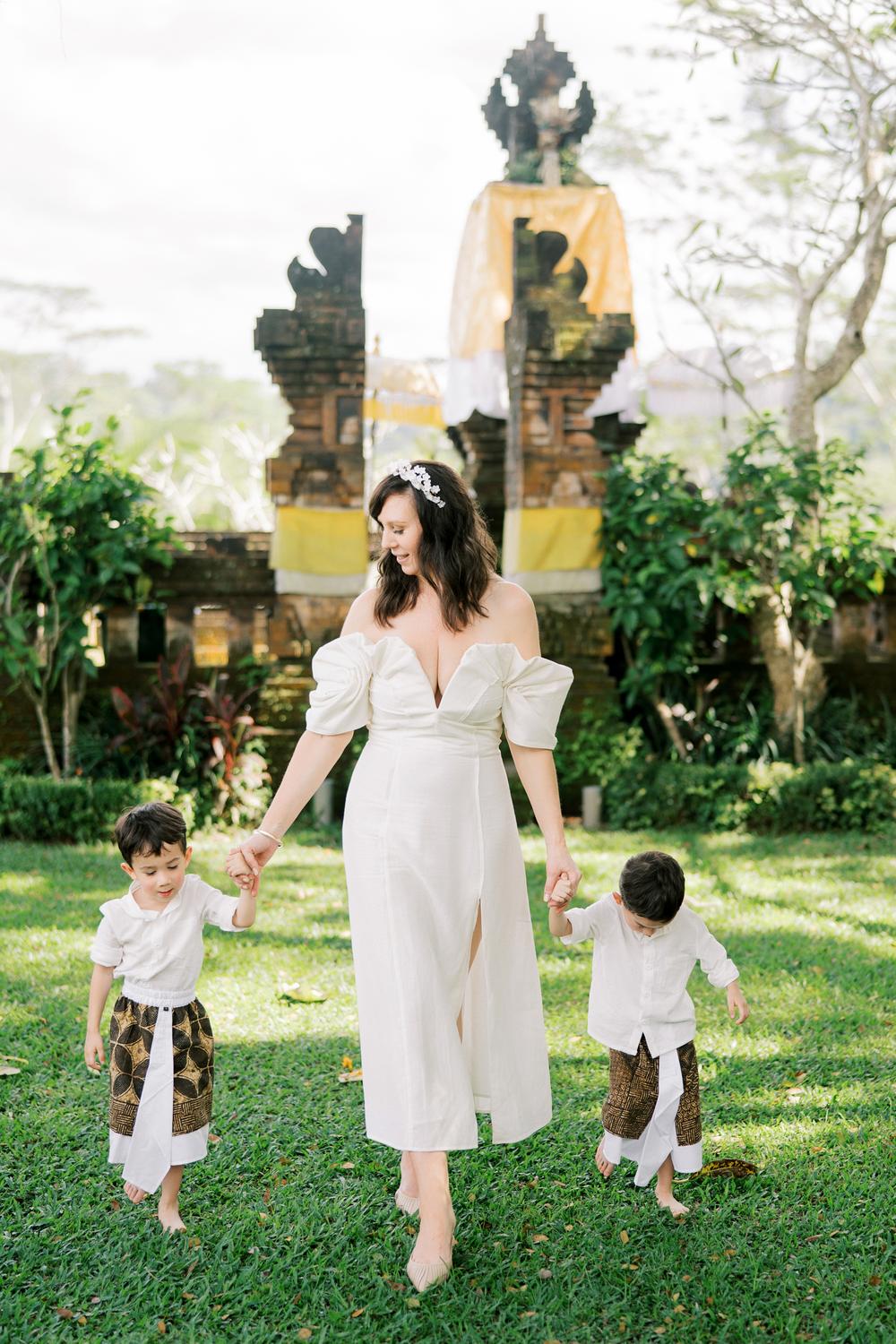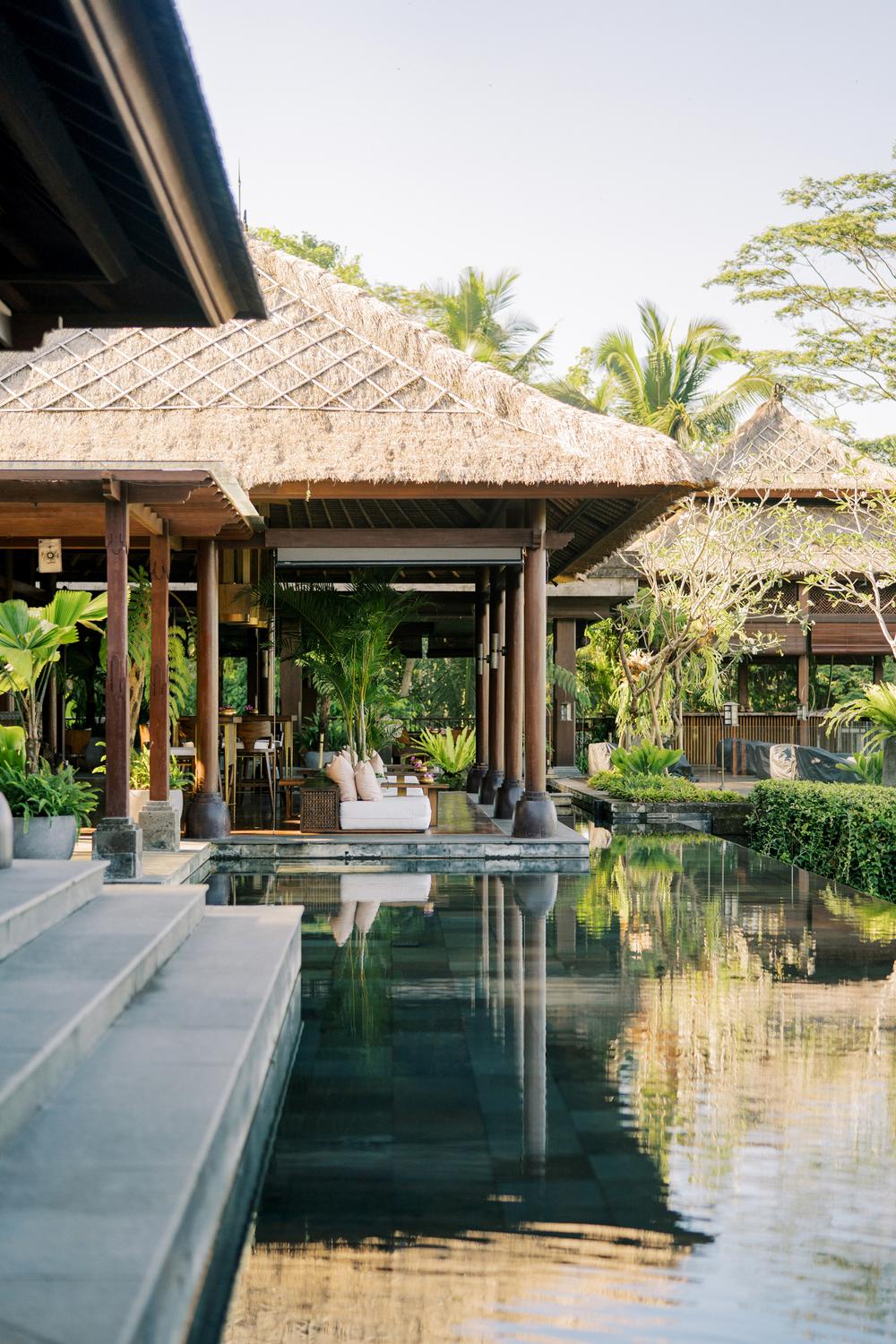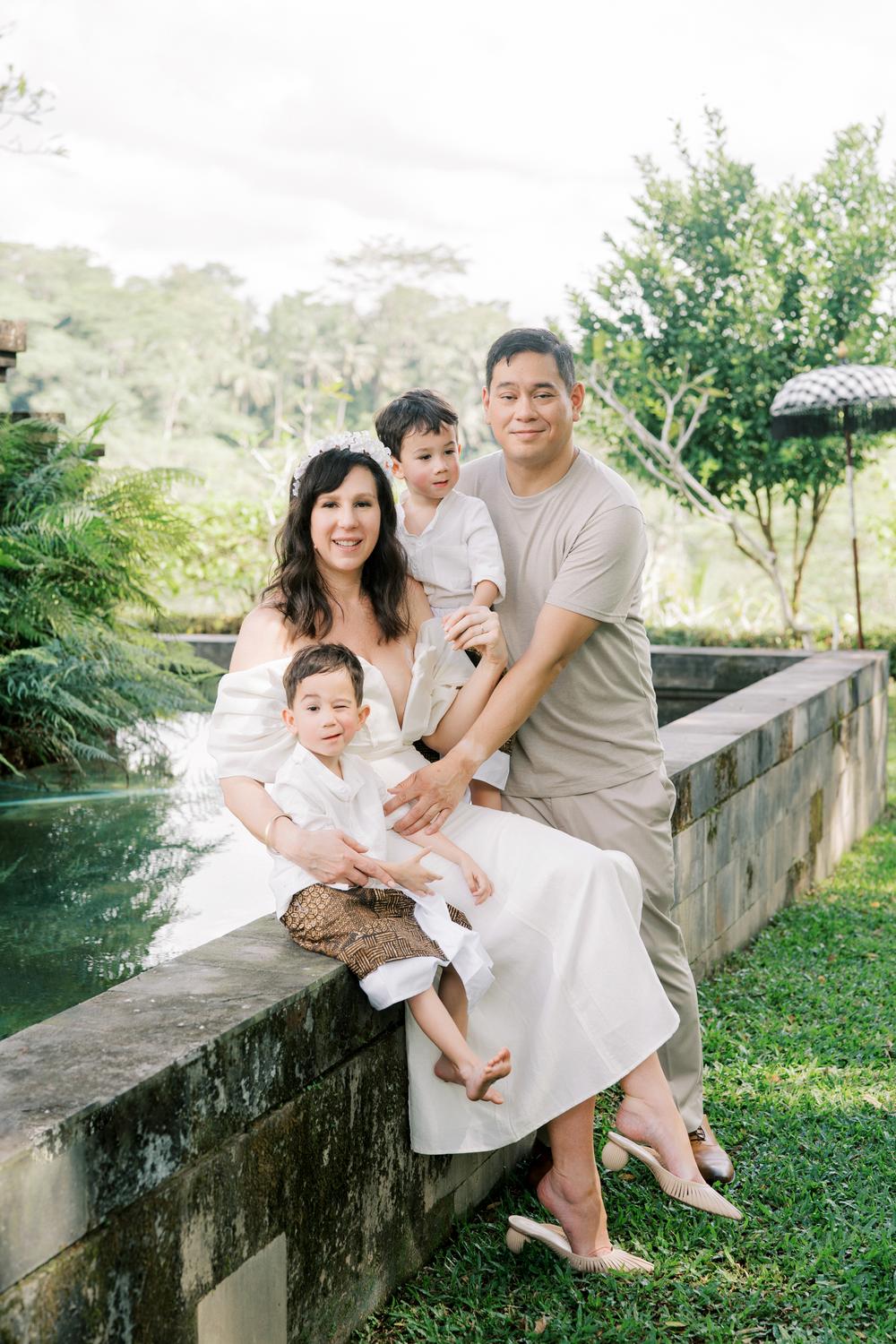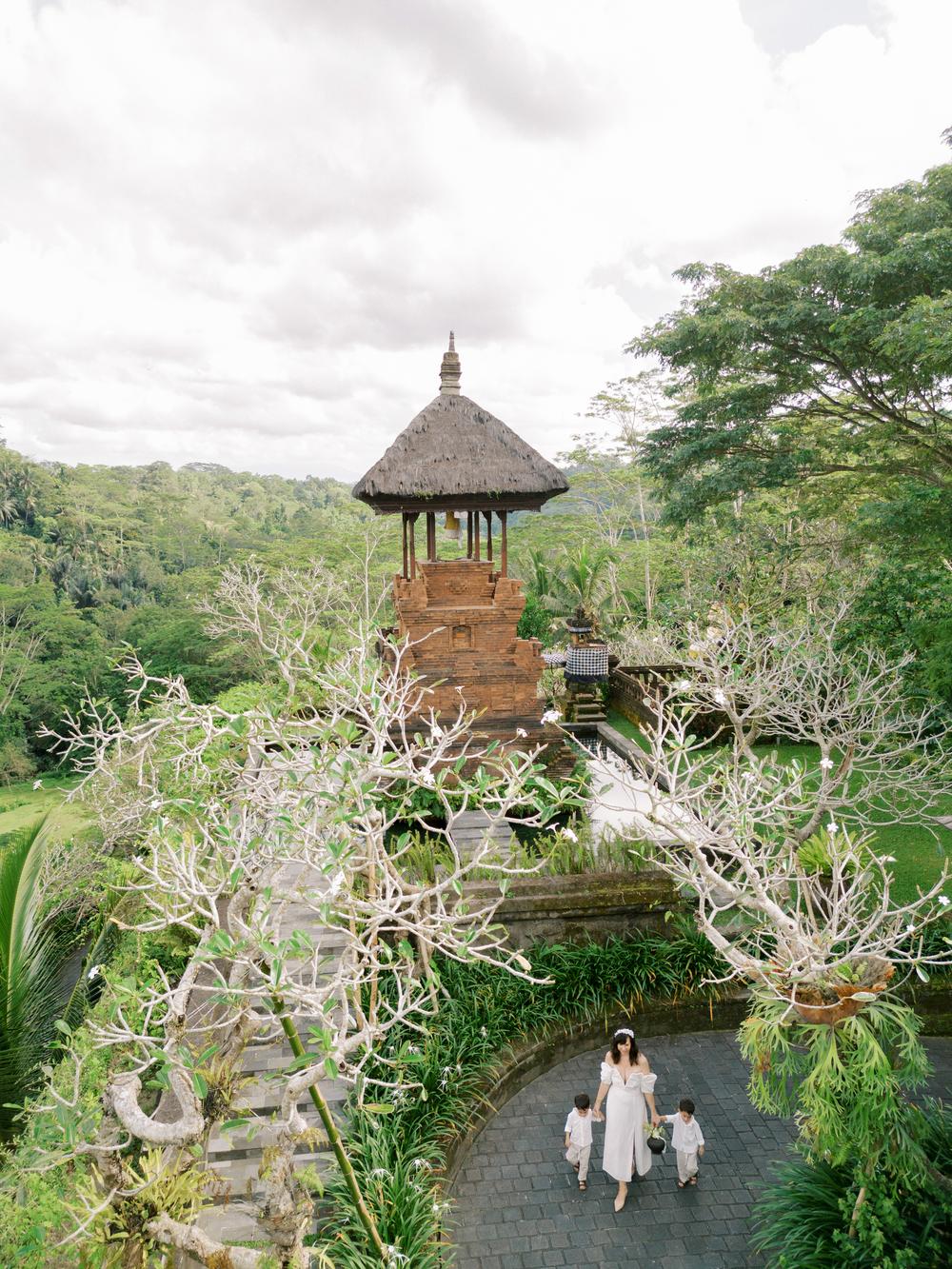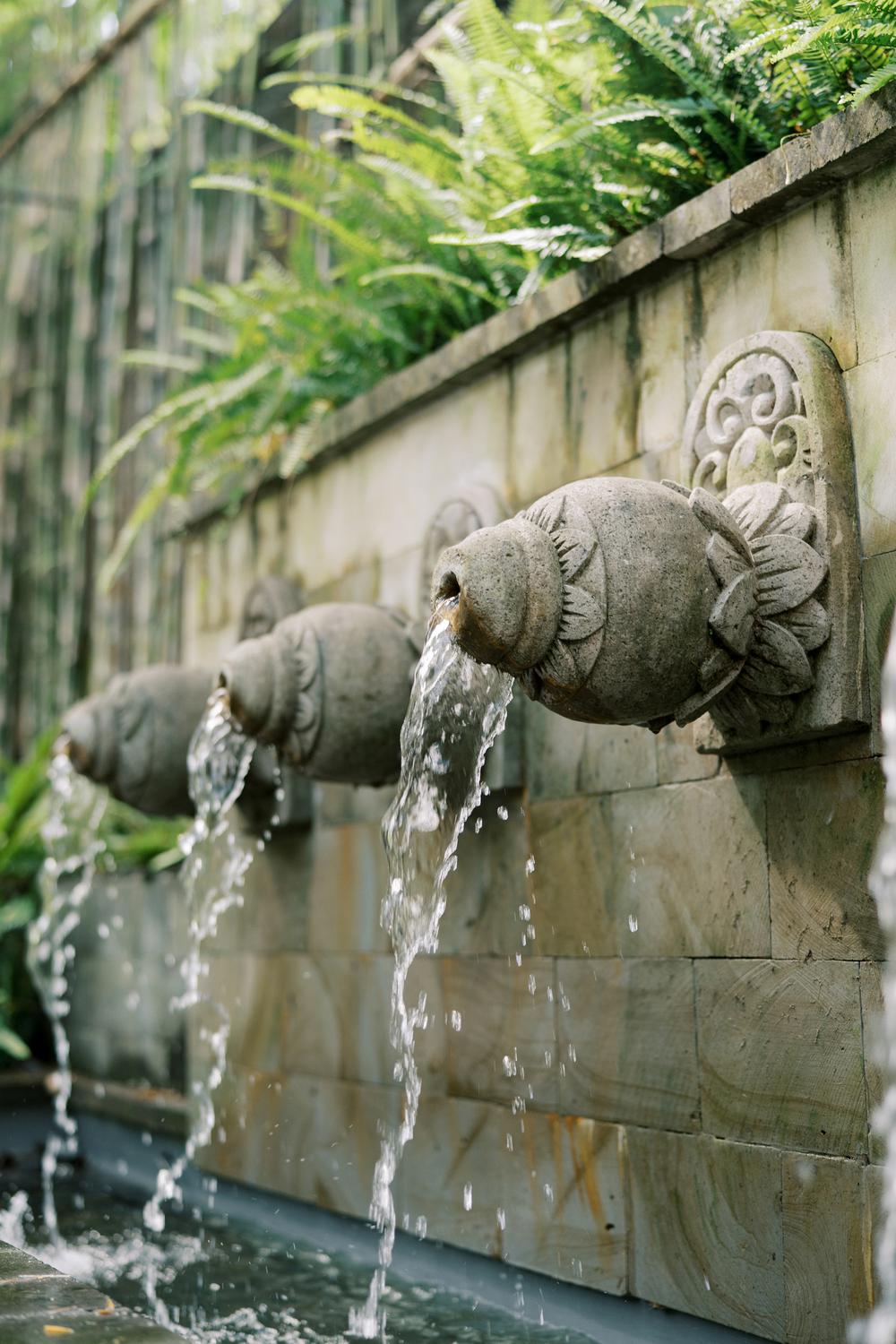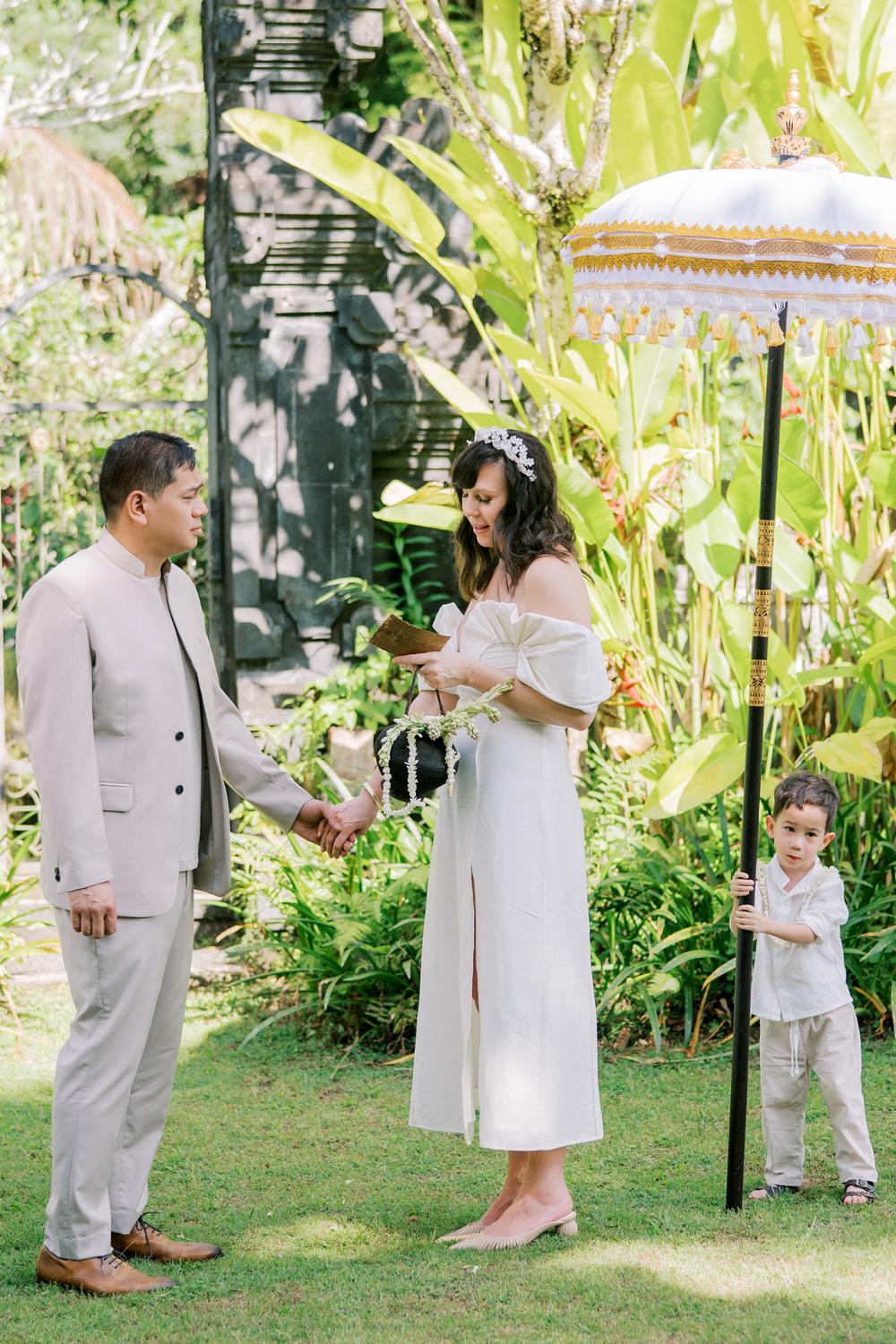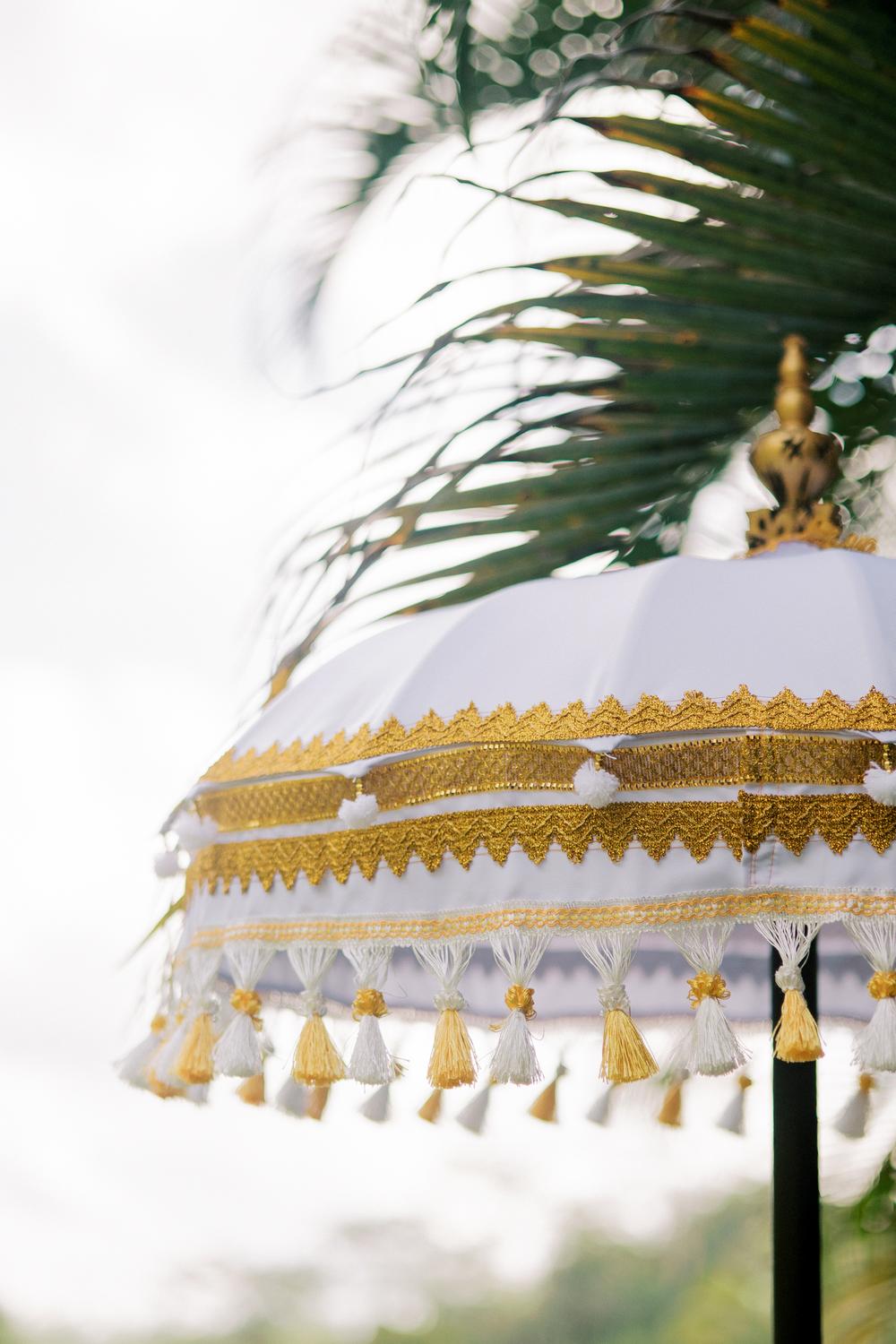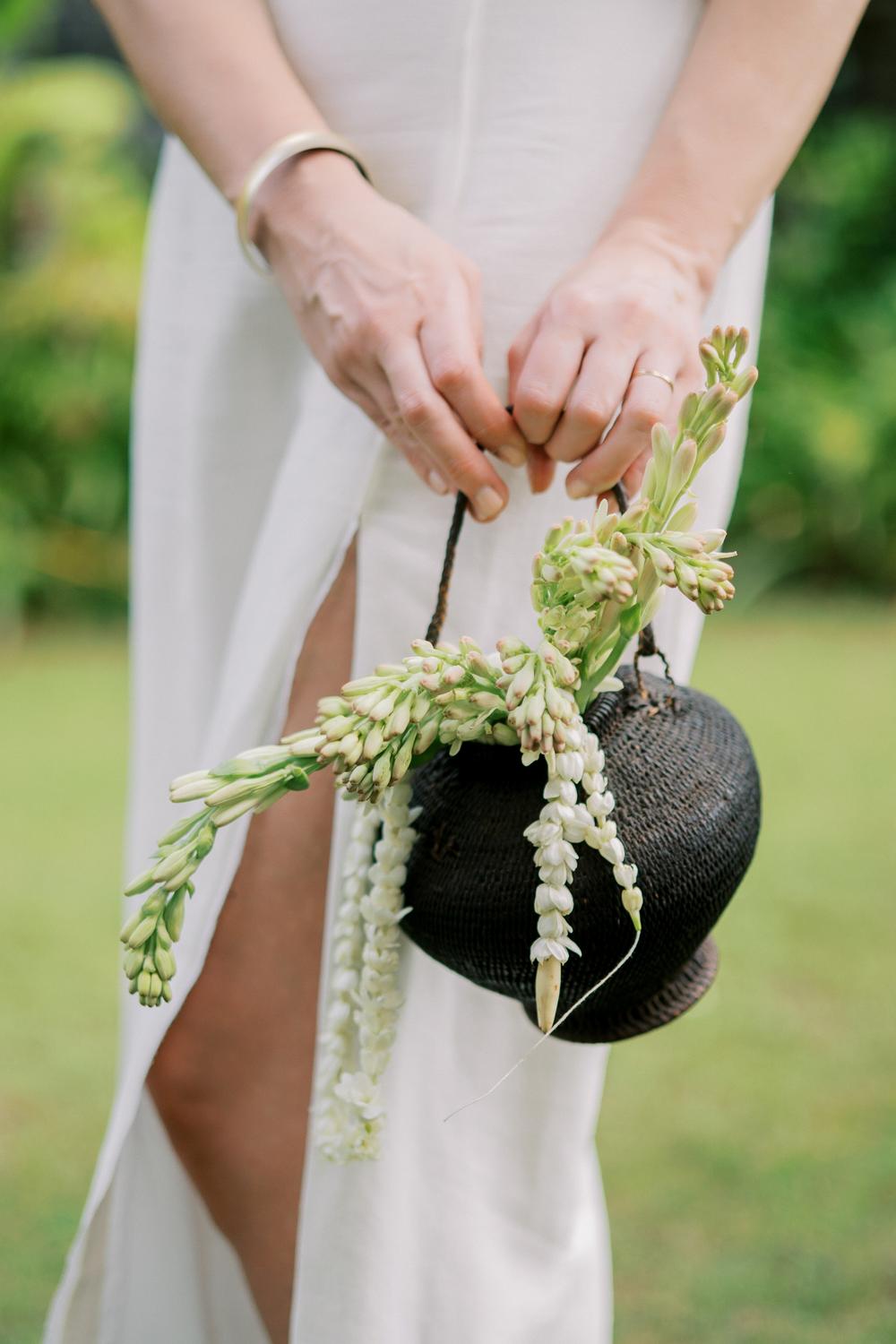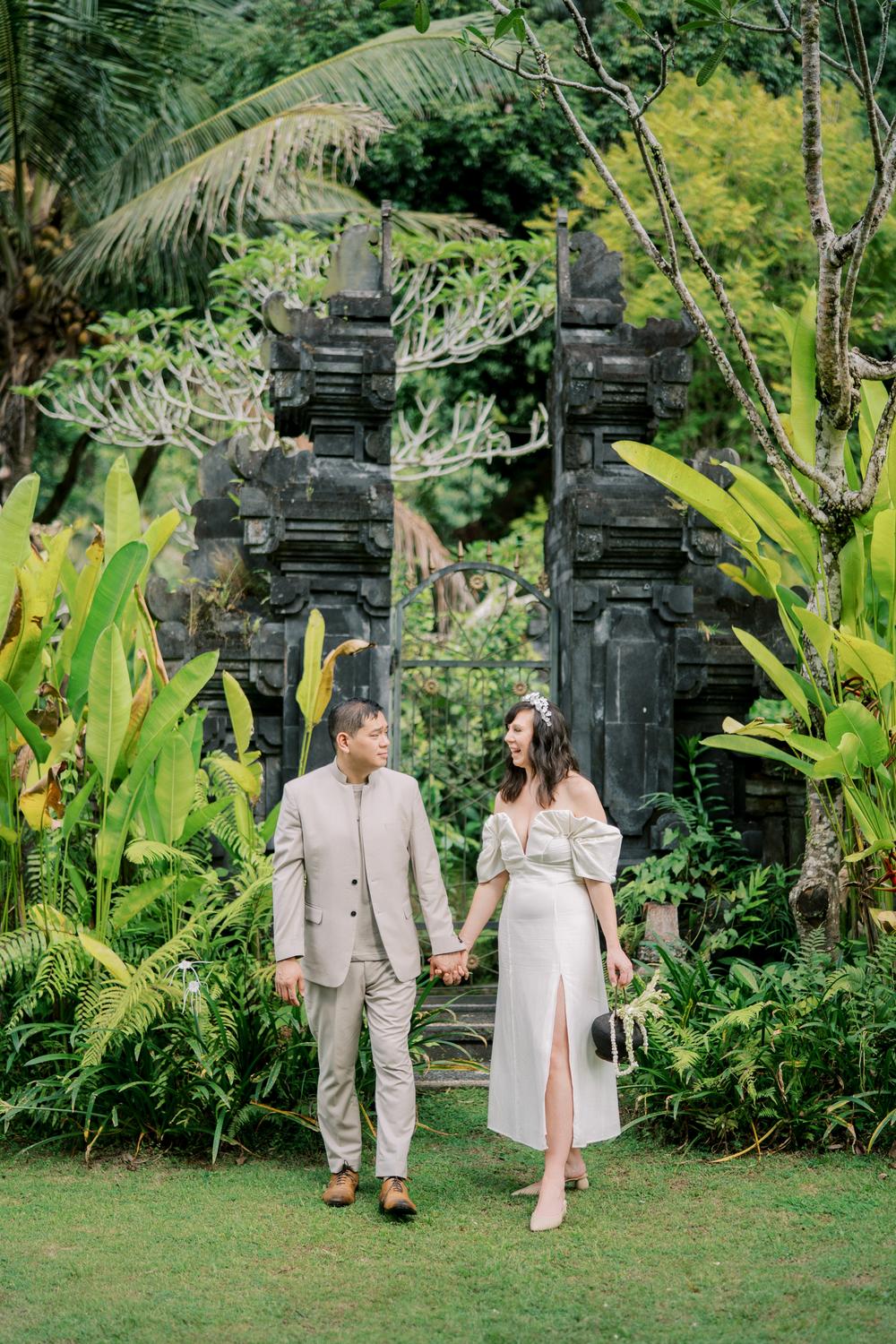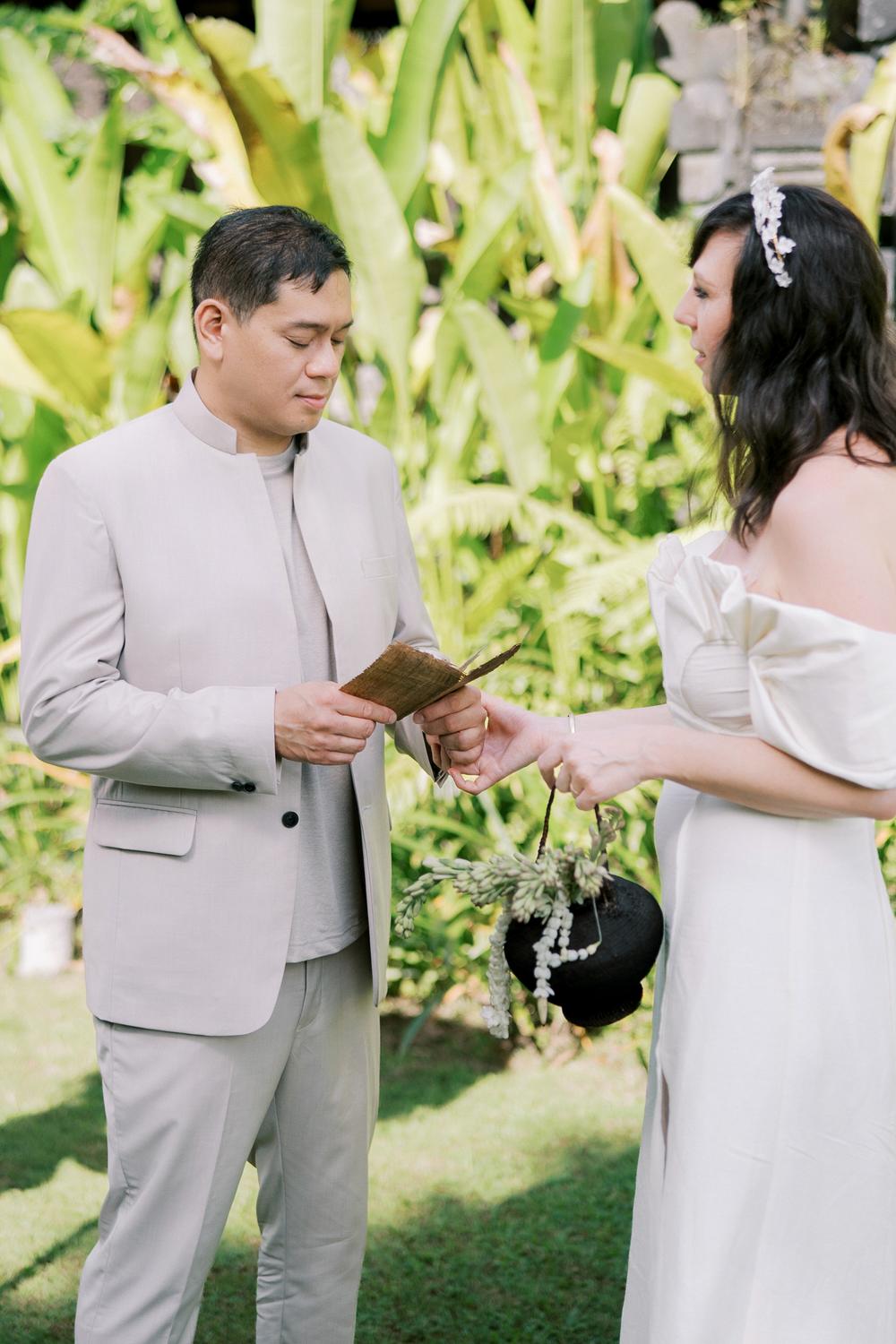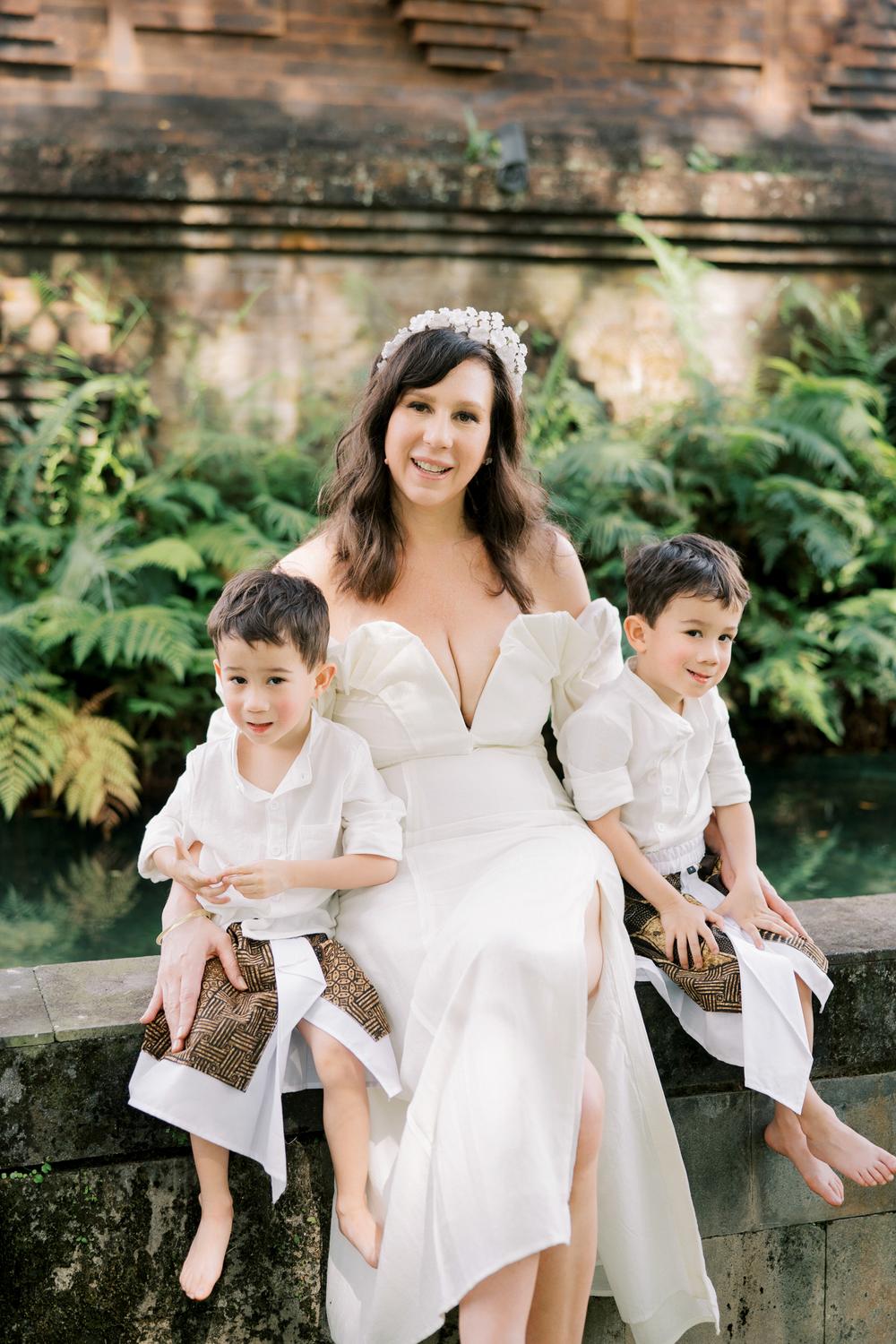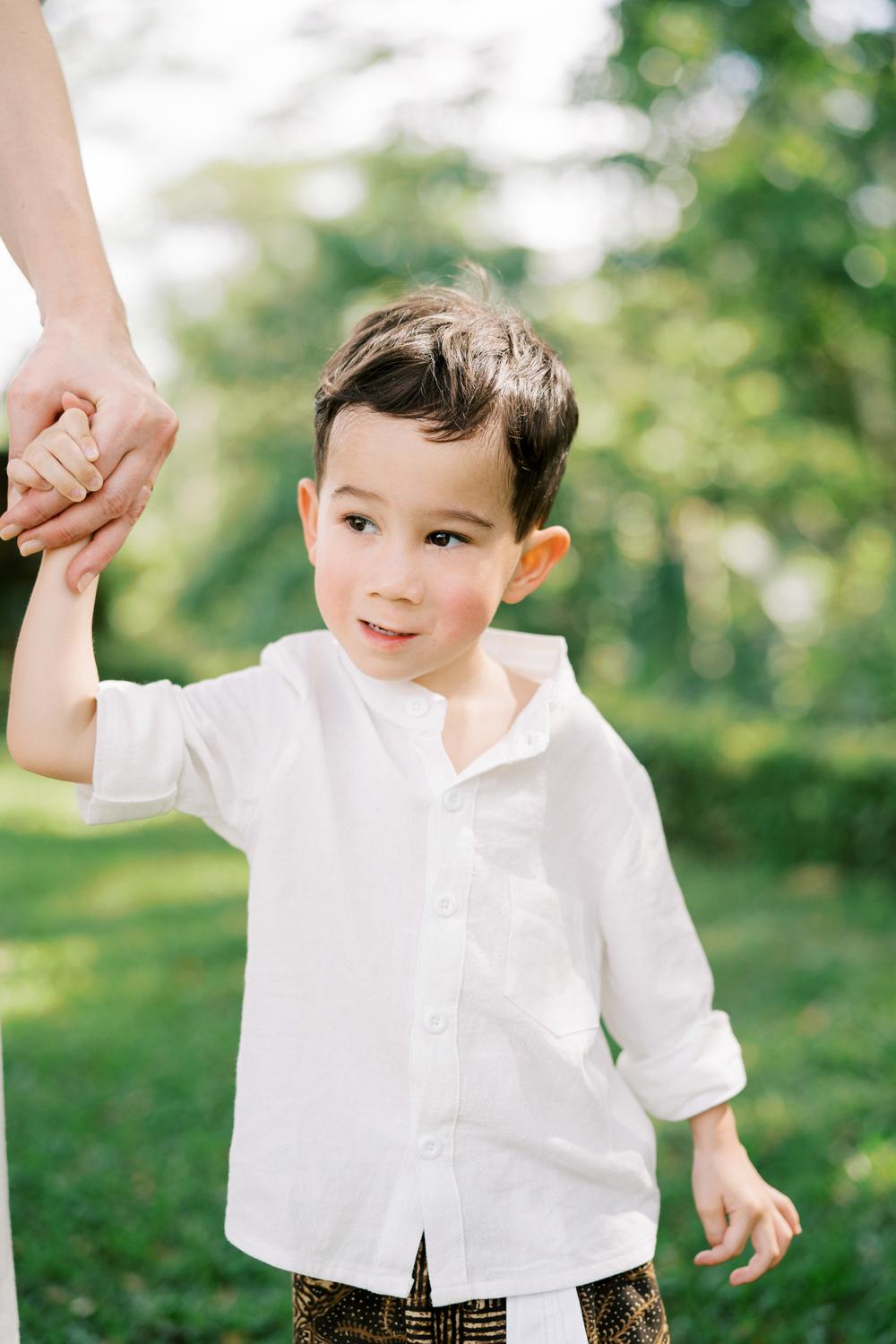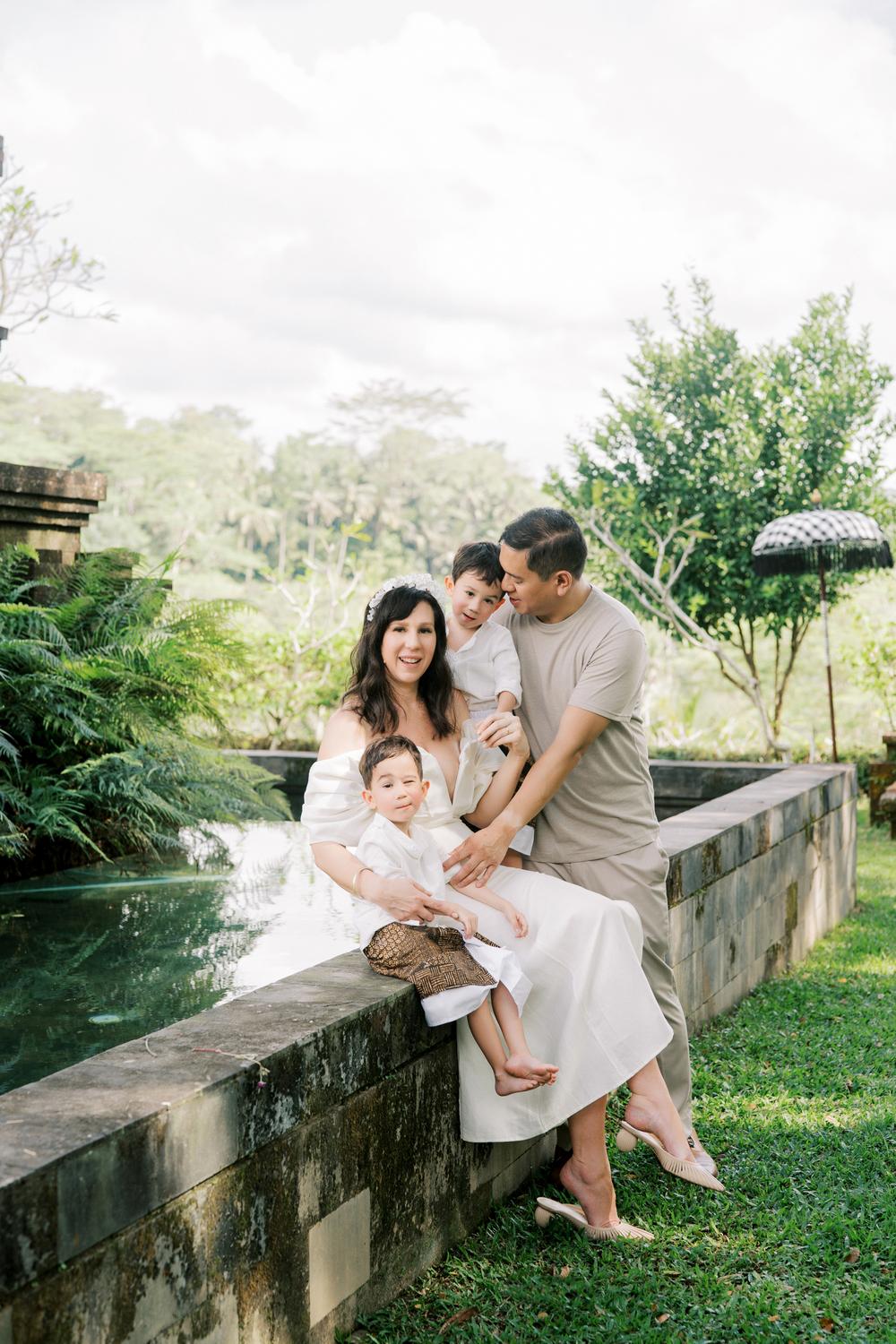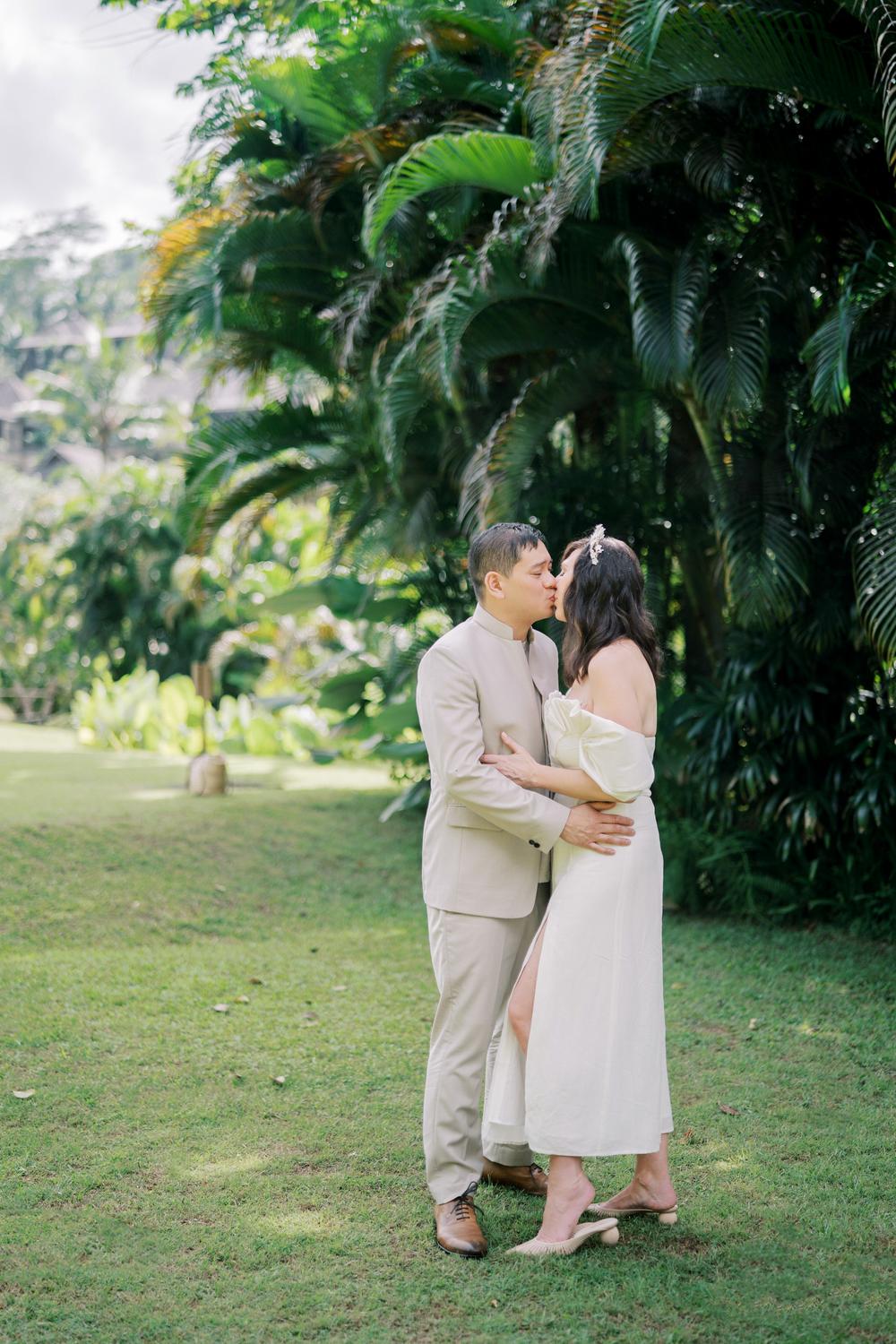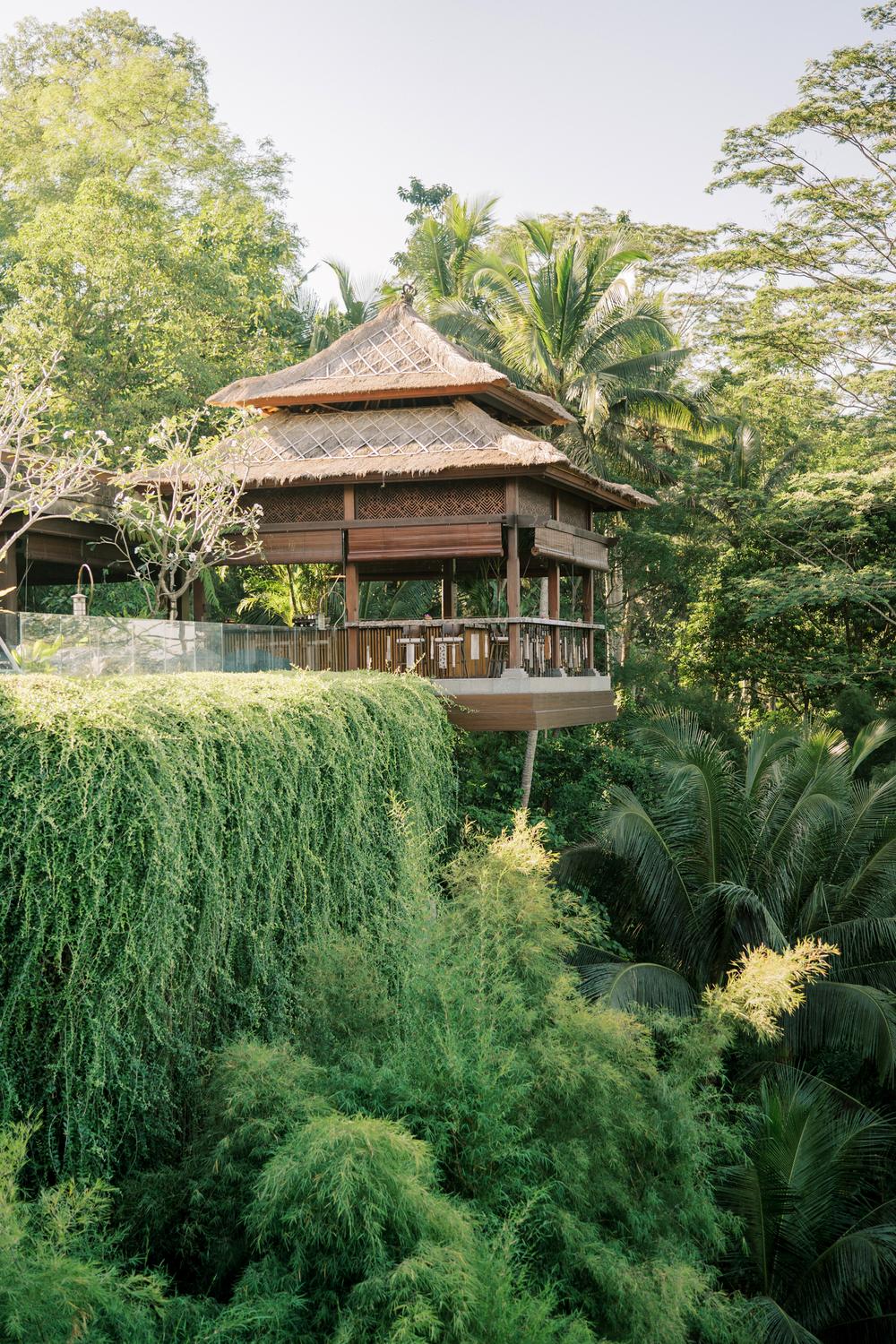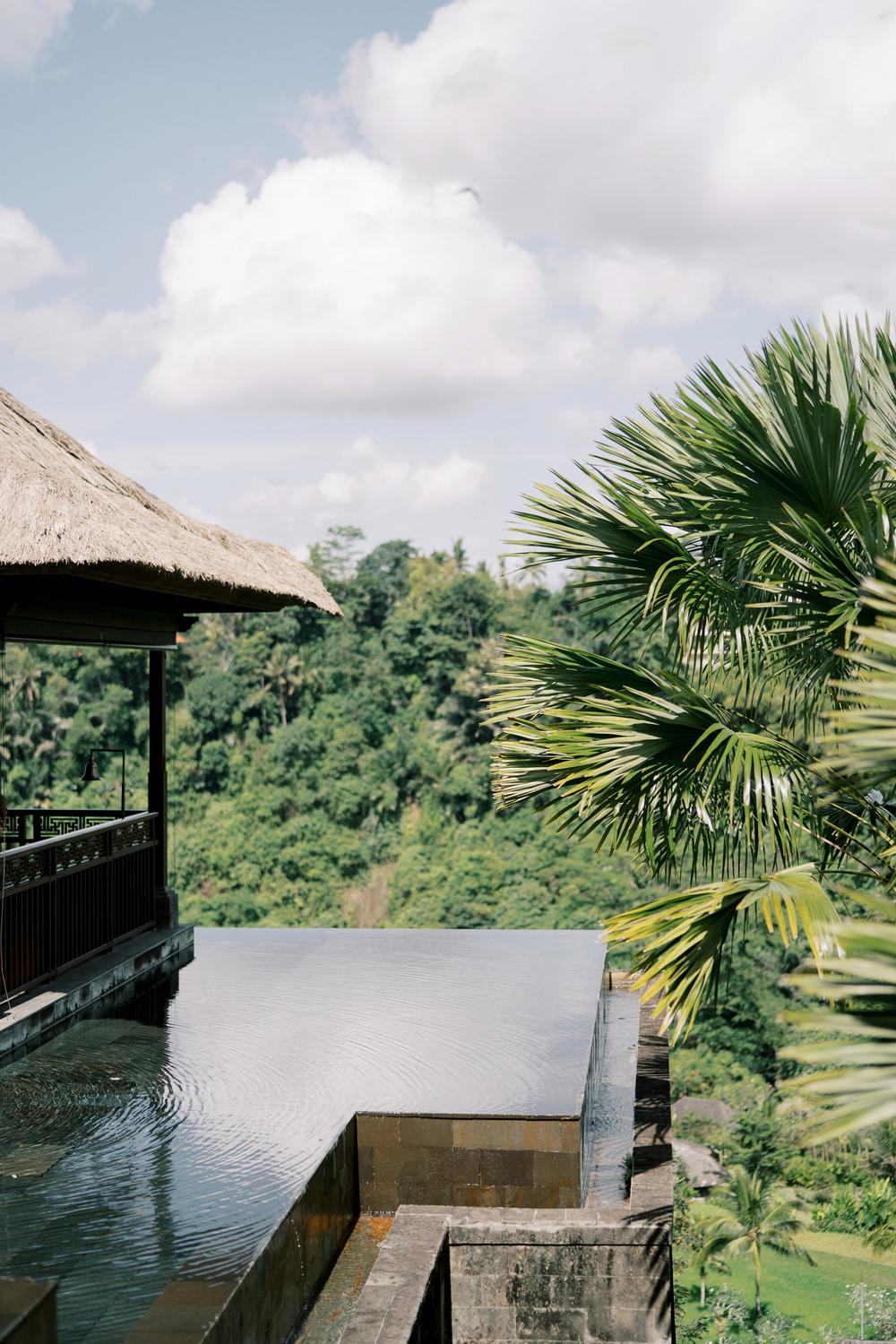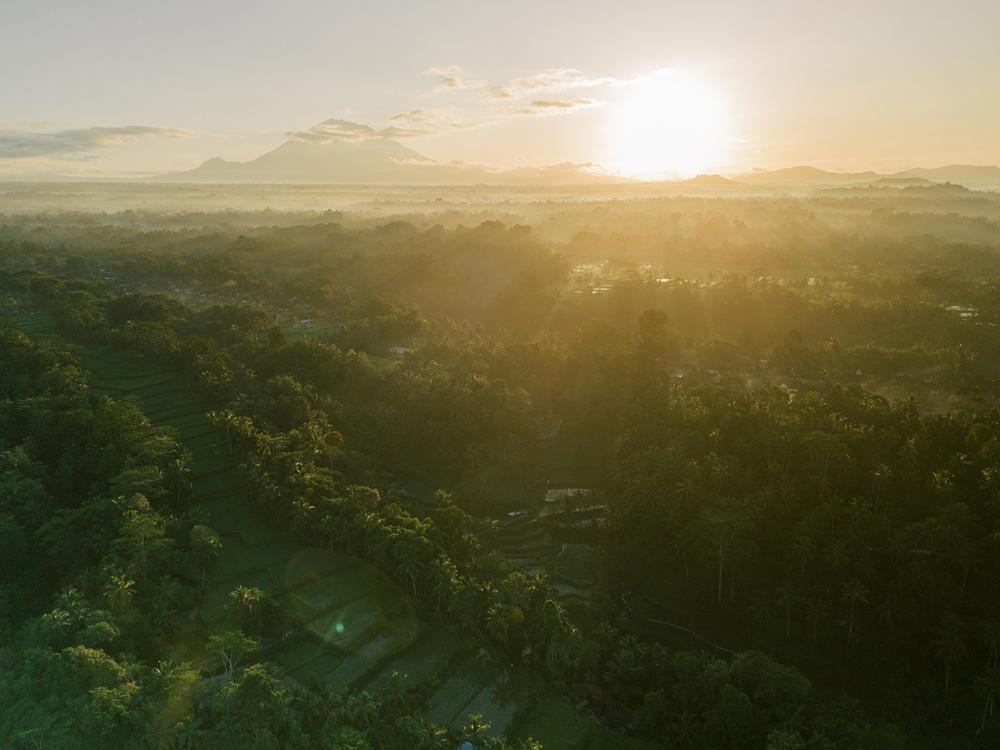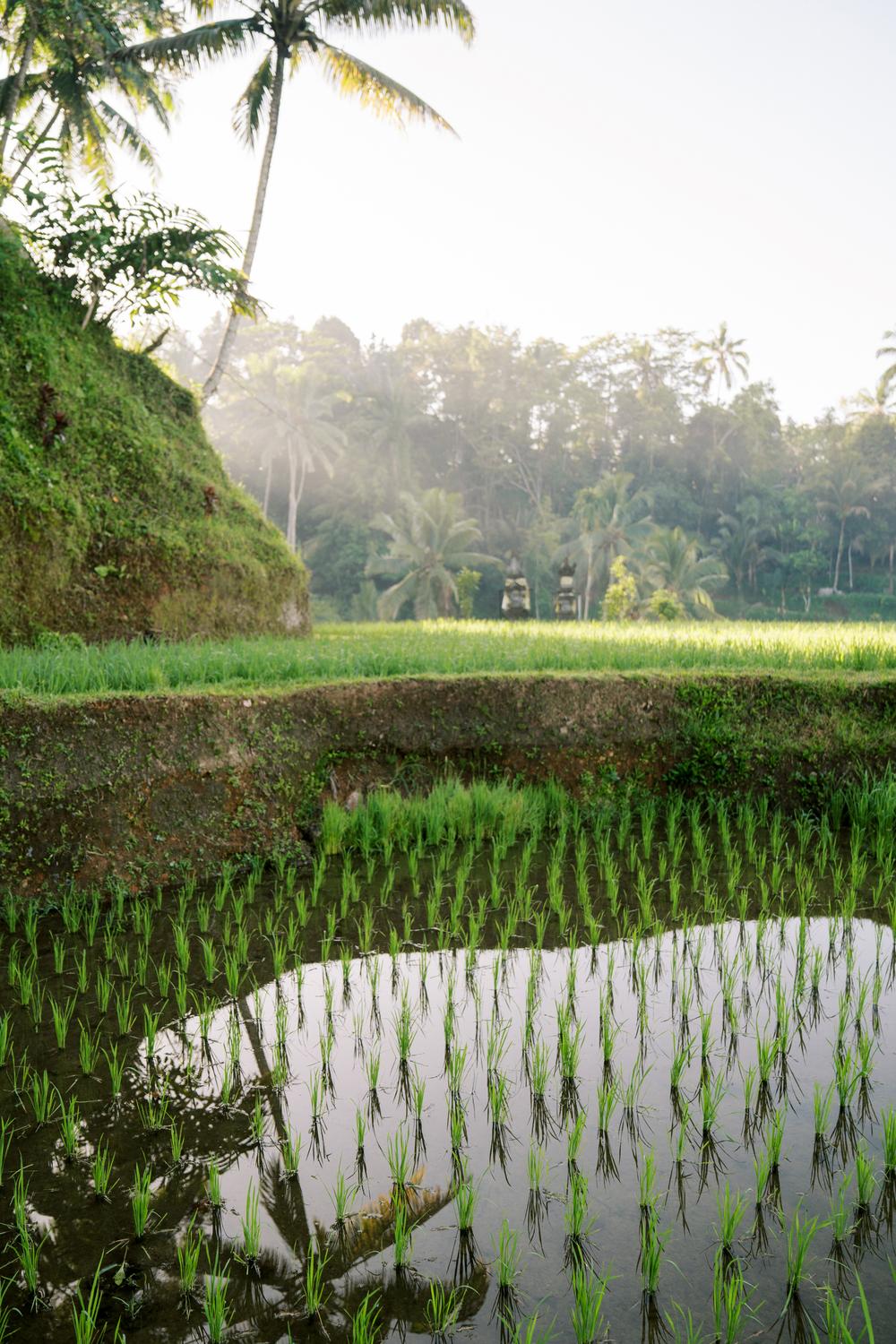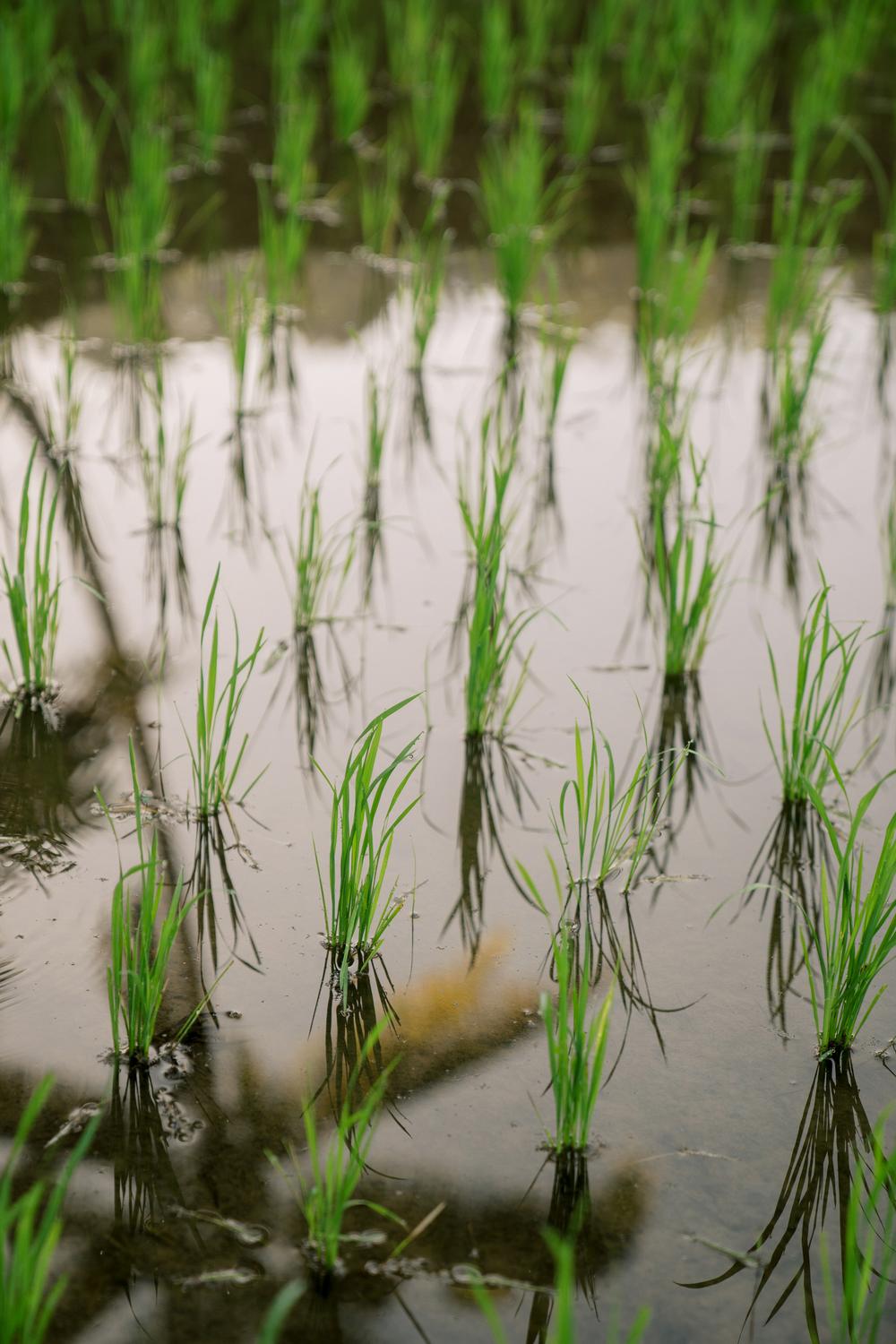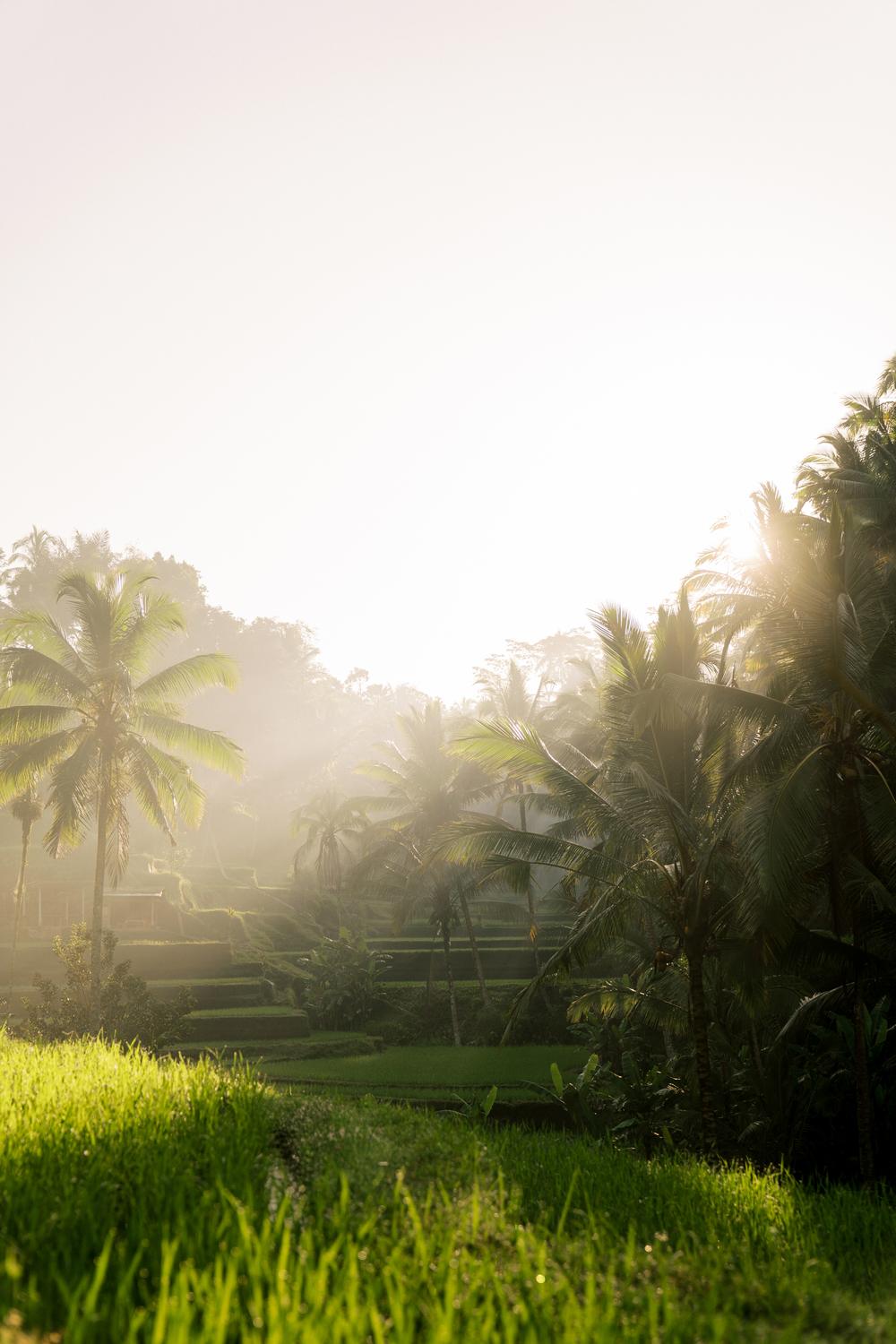 Venue: Mandapa, a Ritz-Carlton Reserve Ubud |
Hair and make-up: Madeline Eleanor |
Hair piece: Commotion |
Dress and shoes: Cult Gia |
Stationery:Jessica McSweeney |